Zanclognatha cf. marcidilinea
930499.00 —
8352 —
Zanclognatha cf. marcidilinea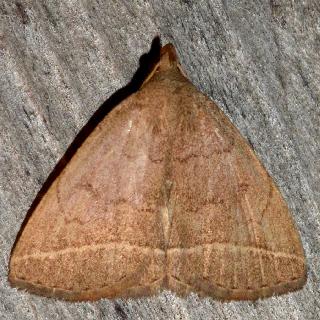 ---
Larval Host(s)
Presumed main host
on Block Island:
Known hosts:
life history unknown
life history unknown
---
References
Species Page at Moth Photographers Group
Barcode of Life (BOLD) - Caution: Some specimens shown may not be sequenced. DNA barcode provides evidence of relatedness not proof of identification.
Hall et al., 2021. The Moths of North Carolina - website (identification, habitats and life history)
Lafontaine J.D. & M.R. Honey, 2009. Taxonomic changes to the names Zanclognatha jaccusalis and Z. ochreipennis (Lepidoptera: Noctuidae: Herminiinae). Lepidoptera Novae, 2: 41-43.
Species Page at BugGuide
---