Rheumaptera hastata
910131.00 —
7293 —
Rheumaptera hastata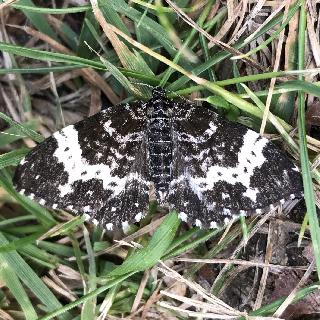 ---
Larval Host(s)
Presumed main host
on Block Island:
Known hosts:
unclear/unknown
Polyphagous (woody plants)
---
Remarks
This diurnal species is known on Block Island from a single specimen collected in the early afternoon at the gas station. Dissection is required to separate from R. subhastata, which has a more northern distribution and likely does not occur on Block Island.
---
References
Species Page at Moth Photographers Group
Barcode of Life (BOLD) - Caution: Some specimens shown may not be sequenced. DNA barcode provides evidence of relatedness not proof of identification.
Powell, J. A. & P. A. Opler, 2009. Moths of Western North America, Pl. 32.9m, 32.10m; p. 225. Book Review and ordering
---