Hypsopygia intermedialis
800088.00 —
5526 —
Hypsopygia intermedialis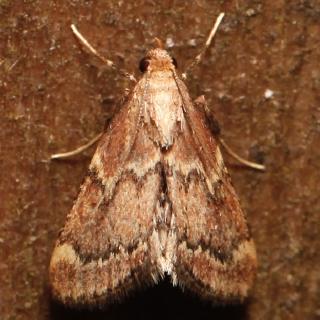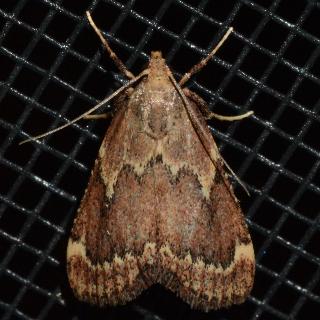 ---
Larval Host(s)
Presumed main host
on Block Island:
Known hosts:
life history unknown
life history unknown
---
Vouchers
(
1
) 41.1950 -71.5652, 9 vii 2021, A.S. Hunt [ASHC]
---
References
Species Page at Moth Photographers Group
Barcode of Life (BOLD) - Caution: Some specimens shown may not be sequenced. DNA barcode provides evidence of relatedness not proof of identification.
Leraut, P.J.A., 2006. Contribution à l'étude du genre Hypsopygia Hübner [Lepidoptera, Pyralidae]. Revue française d'Entomologie (nouvelle série), 28: 5-30.
Scholtens, B.G. & M.A. Solis, 2015. Annotated check list of the Pyraloidea (Lepidoptera) of America North of Mexico. ZooKeys, 535: 1-136.
Species Page at BugGuide
---