Patania silicalis
801188.00 —
5243 —
Patania silicalis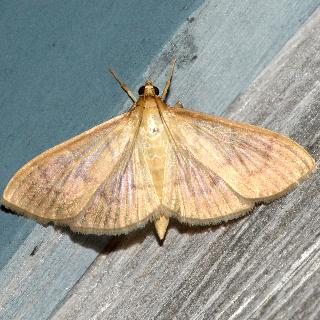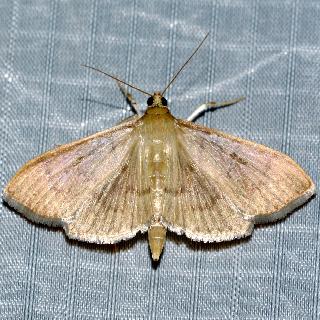 ---
Larval Host(s)
Presumed main host
on Block Island:
Known hosts:
unclear/unknown
Polyphagous
---
References
Species Page at Moth Photographers Group
Barcode of Life (BOLD) - Caution: Some specimens shown may not be sequenced. DNA barcode provides evidence of relatedness not proof of identification.
Guenée, M.A., 1854. Deltoïdes et Pyralites. Histoire Naturelle des Insectes. Species Général des Lépidoptères, 8(8): 349.
Hall et al., 2021. The Moths of North Carolina - website (identification, habitats and life history)
Kirti, J.S. & N.S. Gill, 2007. Revival of genus Patania Moore and reporting of a new species menoni (Pyraustinae: Pyralidae: Lepidoptera). Journal of Entomological Research, 31 (3): 265-275.
Species Page at BugGuide
---