Anania tertialis
801427.00 —
4953 —
Anania tertialis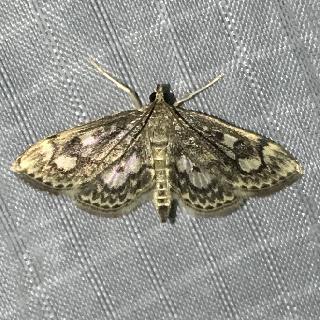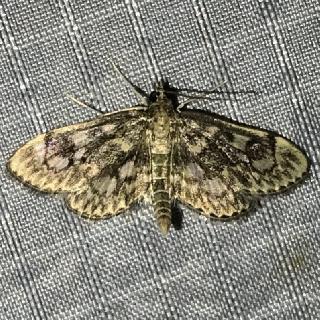 ---
Larval Host(s)
Presumed main host
on Block Island:
Known hosts:
life history unknown
life history unknown
---
References
Species Page at Moth Photographers Group
Barcode of Life (BOLD) - Caution: Some specimens shown may not be sequenced. DNA barcode provides evidence of relatedness not proof of identification.
Leraut, P.J.A., 2005. Contribution à l'étude de quelques genres et espèces de Pyraustinae (Lepidoptera: Crambidae). Nouvelle Revue d'Entomologie, 22(2): 123-139.
Munroe, E., 1976. Moths of America North of Mexico, Fascicle 13.2a, p. 30; pl. 2.15-27. order or free PDF
Powell, J. A. & P. A. Opler, 2009. Moths of Western North America, Pl. 22.29m; p. 174. Book Review and ordering
Species Page at BugGuide
Species Page at E. H. Strickland Museum
Yang Z., J-F. Landry, L. Handfield, Y. Zhang, M.A. Solis, D. Handfield, B.G. Scholtens, M. Mutanen, M. Nuss, P.D.N. Hebert, 2012. DNA barcoding and morphology reveal three cryptic species of Anania (Lepidoptera: Crambidae: Pyraustinae) in North America, all distinct from their European counterpart. Systematic Entomology, 37: 687-705. (PDF)
---