Dichrorampha sedatana
621282.00 —
3412 —
Dichrorampha sedatana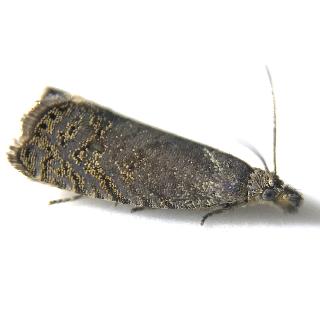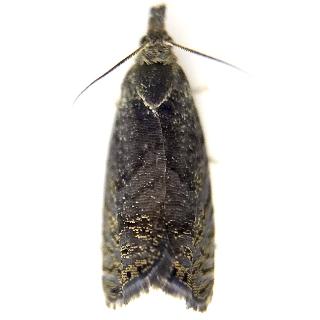 ---
Larval Host(s)
Presumed main host
on Block Island:
Known hosts:
unclear/unknown
Asteraceae
---
References
Species Page at Moth Photographers Group
Barcode of Life (BOLD) - Caution: Some specimens shown may not be sequenced. DNA barcode provides evidence of relatedness not proof of identification.
Busck, A., 1906. Notes on some new Tortricid genera, with descriptions of new American species. Proceedings of the Biological Society of Washington, 19: 177.
Gilligan, T.M., J.W. Brown, J, Baixeras, 2020. Immigrant Tortricidae: Holarctic versus Introduced Species in North America. Insects, 11(9), 594: 1-59.
Gilligan, Wright & Gibson, 2008. Olethreutine Moths of the Midwestern United States: p. 171.280. (out of print)
Heinrich, C., 1926. Revision of the North American moths of the subfamilies Laspeyresiinae and Olethreutinae. Bulletin of the United States National Museum, 132: 15; figs. 107, 283 (genitalia).
Powell, J. A. & P. A. Opler, 2009. Moths of Western North America, Pl. 16.52f; p. 141. Book Review and ordering
Sabourin, M., 2009. First Report of Two Palearctic Dichrorampha (Lepidoptera: Tortricidae) Species for Vermont. VES News, 64: 9-10.
Species Page at BugGuide
---