Olethreutes auricapitana
620598.00 —
2830 —
Olethreutes auricapitana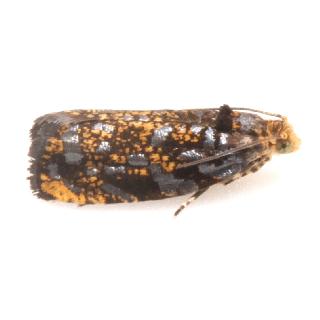 With pupal exuviae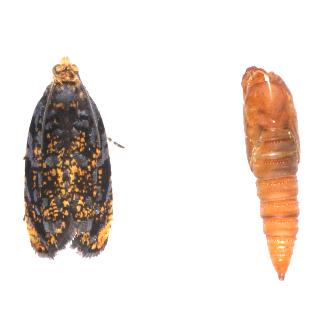 Larva in shelter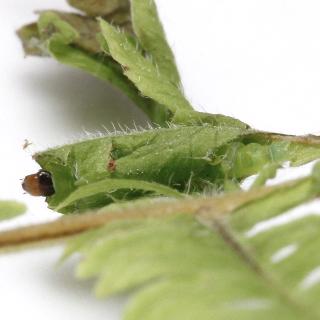 ---
Larval Host(s)
Presumed main host
on Block Island:
Known hosts:
Parathelypteris noveboracensis (?)
Ferns
---
Remarks
Known on Block Island from a single specimen reared from New York fern (Parathelypteris noveboracensis) found in the tupelo forest
---
References
Species Page at Moth Photographers Group
Barcode of Life (BOLD) - Caution: Some specimens shown may not be sequenced. DNA barcode provides evidence of relatedness not proof of identification.
Gilligan, Wright & Gibson, 2008. Olethreutine Moths of the Midwestern United States: p. 74.74. (out of print)
Heinrich, C., 1926. Revision of the North American moths of the subfamilies Laspeyresiinae and Olethreutinae. Bulletin of the United States National Museum, 132: 170. figs. 238 (♀ gen.), 424 (♂ gen.).
Species Page at BugGuide
Walsingham, L.T.d.G., 1879. North-American Torticidae. Illustrations of typical specimens Lepidopters: Heterocera in the collection of the British Museum, 4: 33.
---