Olethreutes furfuranum
620545.00 —
2776 —
Olethreutes furfuranum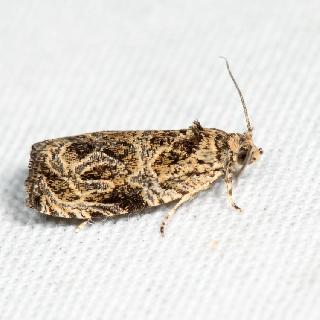 References
Species Page at Moth Photographers Group
Barcode of Life (BOLD) - Caution: Some specimens shown may not be sequenced. DNA barcode provides evidence of relatedness not proof of identification.
Gilligan, Wright & Gibson, 2008. Olethreutine Moths of the Midwestern United States: p. 60.35. (out of print)
McDunnough, J.H., 1922. Undescribed Lepidoptera in the Canadian National Collection. The Canadian Entomologist, 54(2): 38.
Species Page at BugGuide
---