Aristotelia ivae
420657.00 —
1743 —
Aristotelia ivae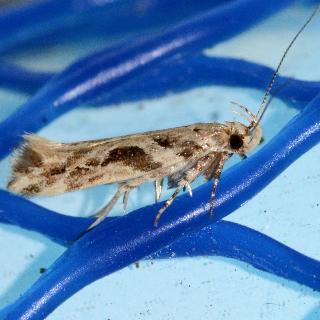 ---
Larval Host(s)
Presumed main host
on Block Island:
Known hosts:
Baccharis halimifolia
Baccharis halimifolia
---
Remarks
One of two species, the other being
Bucculatrix ivella
, described by Busck (1900) from material reared by Harrison Dyar and named for the supposed host plant, marsh elder (
Iva frutescens
). Both in fact feed on eastern baccharis (
Baccharis halimifolia
), which is superfically similar to
I. frutescens
and often cooccurs with it in salt marshes. Both were found to be highly host-specific in a study of their potential as biocontrols of baccharis in Australia, though marsh elder was not one of the plants tested (Diatloff & Palmer, 1988).
---