Stathmopoda elyella
421807.00 —
1070 —
Stathmopoda elyella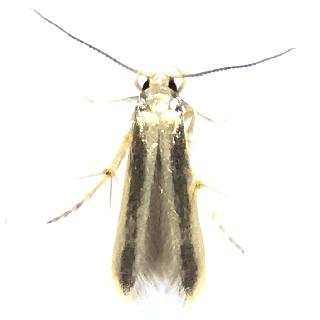 ---
Larval Host(s)
Presumed main host
on Block Island:
Known hosts:
Thelypteris palustris
Thelypteris palustris
---
Remarks
Needham (1947) reported rearing this species in FL from coastal leather fern (Acrostichum aureum), which is restricted to the southeast US. Thus, the host of this species in the northern US and southern Canada, where it is presently known only from a handful of locations, must be a different species. This species is presumed to feed on marsh fern (Thelypteris palustris) on Block Island, on which old feeding evidence has been found in late September, though the species has not yet been reared.
---